Deprecated
: wp_make_content_images_responsive is
deprecated
since version 5.5.0! Use wp_filter_content_tags() instead. in
/home/youeal/domains/youeal.hk/public_html/wp-includes/functions.php
on line
4774
Conductive Silicone Zebra Elastomeric Connectors
Sponge Connectors
Deprecated
: wp_make_content_images_responsive is
deprecated
since version 5.5.0! Use wp_filter_content_tags() instead. in
/home/youeal/domains/youeal.hk/public_html/wp-includes/functions.php
on line
4774
YP TYPE
YP type of inter-connectors are basically YL type connectors fitted with sponge rubber insulators on both sides. Since sponge rubber insulators are more compressible than those in YS type products, YP type inter-connectors are suitable for connecting large sized LCD's to PCB's.
Deprecated
: wp_make_content_images_responsive is
deprecated
since version 5.5.0! Use wp_filter_content_tags() instead. in
/home/youeal/domains/youeal.hk/public_html/wp-includes/functions.php
on line
4774
APPLICATIONS
General LCD products such as Calculator, Electronic Toy, Telecommunication, Audio and Visual products.
DIMENSIONS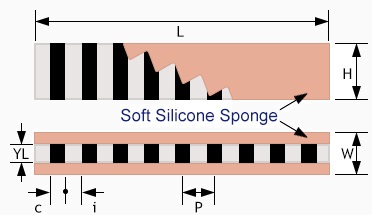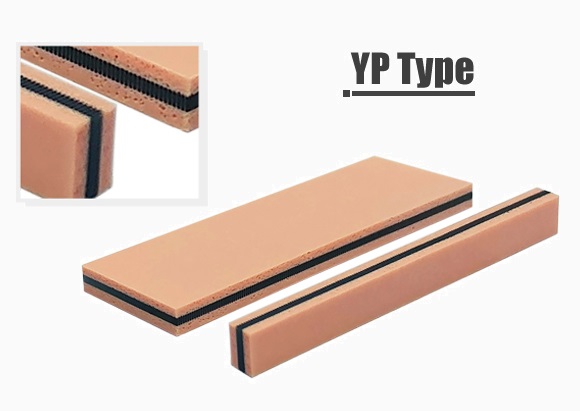 Deprecated
: wp_make_content_images_responsive is
deprecated
since version 5.5.0! Use wp_filter_content_tags() instead. in
/home/youeal/domains/youeal.hk/public_html/wp-includes/functions.php
on line
4774



TOLERANCES



(unit: mm)
 
 
0.05P
0.1P
0.18P
P
PITCH
0.05 ± 0.015
0.1 ± 0.03
0.18 ± 0.04
L
LENGTH
L ≤ 70 ±0.3 70<L≤120 ± 0.45
120<L≤200 ±0.7 200<L≤300 ± 0.9
H
HEIGHT
1.5<H≤5.0 ± 0.1 5.0<H≤15 ± 0.15
W
WIDTH
1.2<W≤2.5 ± 0.15 2.5<W≤4 ± 0.2
C
CONDUCTOR WIDTH
0.025
0.05
0.09
I
INSULATOR WIDTH
0.025
0.05
0.09
YL
CORE WIDTH
YL=0.4 ±0.1mm when W ≤ 1.2mm
YL=0.5 ±0.1mm when W = 1.3mm
YL≥0.6 ±0.1mm when W≥1.4mm
Remarks: 0.03 pitch is available
COMPRESSION CURVES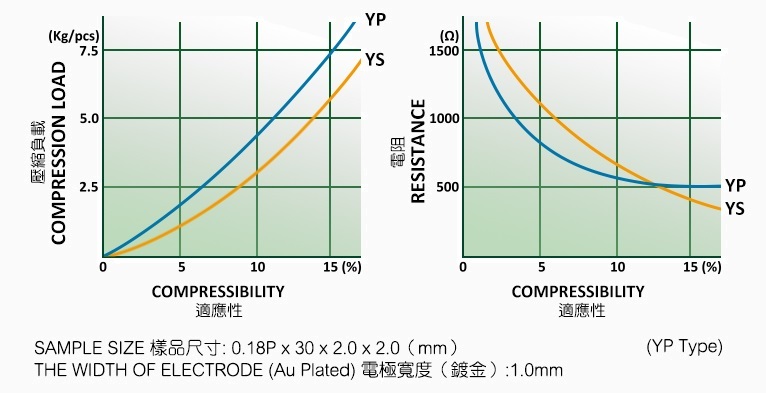 SPECIAL TYPE